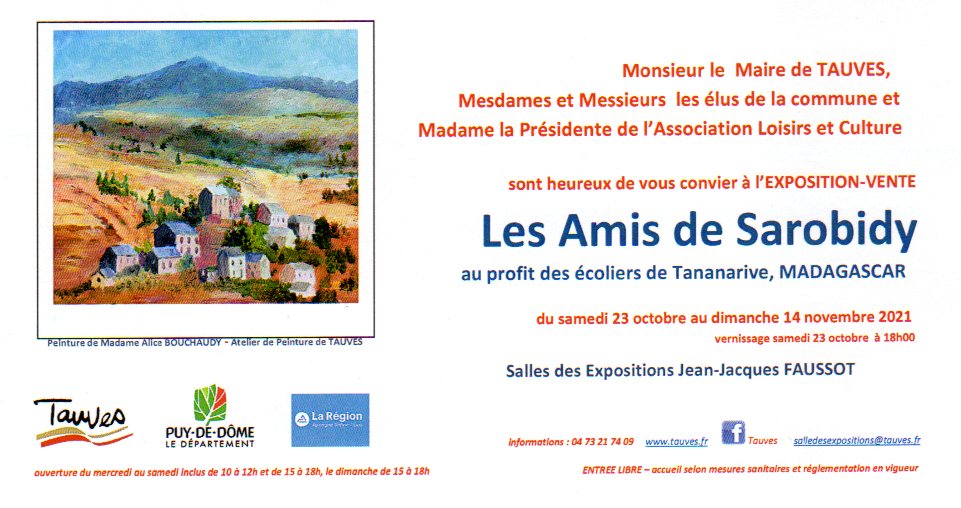 The municipality of Tauves and the Leisure and Culture association were kind enough to organize an exhibition and sale. The students of the painting course and the photo workshop donated their works. 110 works were exhibited and put up for sale for the benefit of our association.

We sincerely thank them for their work and generosity.
We were able to attend the opening, it was a very warm moment and very rich in exchanges.